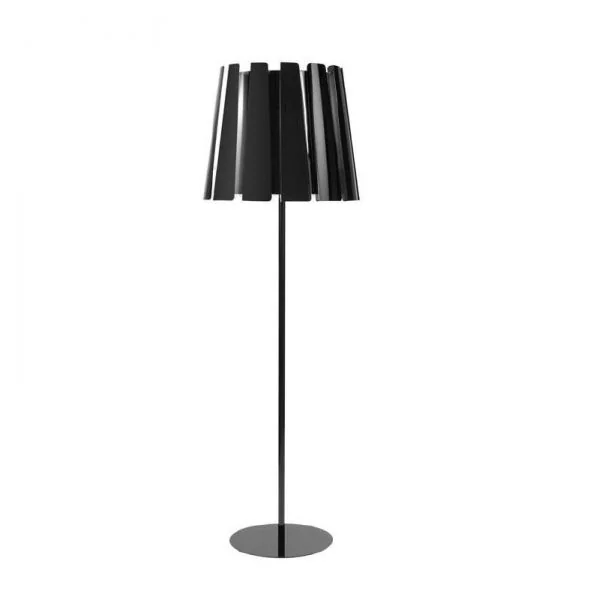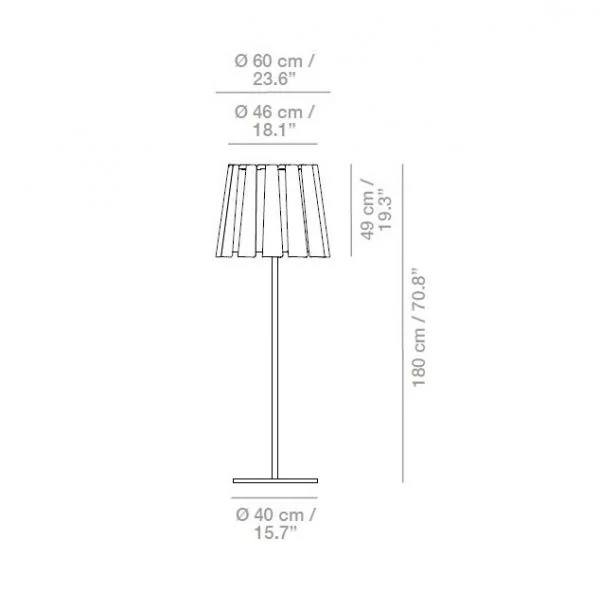 Carpyen floor lamp Twist black
Designer metal floor light Twist with black large lampshade
Lets make a Twist…
If you are looking for a floor lamp that will brighten and enhance yor room, you will not escape the Twist. The frame and the lampshade are made of lacquered aluminum and available in the colors black and white. The Spanish lamp manufacturer Carpyen offers, with Twist, a classic as well as modern floor lamp, as a suitable supplement for private or public spaces. The highlights on the lamp screen provide for an optical 3D effect and are a real eye-catcher. In white it illuminates and shines decent, in black it becomes the center of every room. With a height of 180cm and a screen diameter of 60cm this lamp can not hide. Therefore it is particularly suitable for large rooms which offer a stage.
The floor lamp is operated with 3x150W incandescent lamps (E27 with screw base) or 3x13W E27 LED retrofit lamps

This magnificent floor lamp with big lampshade found in every living room, bedroom, dining room... their place.

Colors:
- black
- white

Twist family:
- floor lamp
- pendant lamp
- table lamp
Type: floor lamp
Manufacturer: Carpyen
Material: aluminum
Color: black (glossy)
Dimmable: no
Dimensions:
High: 1800mm
Base: Ø: 400mm
Lampshade: Ø: 460mm top, Ø: 600mm bottom
Lampshade height: 490mm
Light source:
3 x E27 Incandescent lamps max. 150W 230V or 3x13W E27 LED retrofit lamps (exclusive)
The illuminant is not included in the scope of delivery.
Energy class: A ++ to E
The lamp is interchangeable.
This product is compatible with (for example):