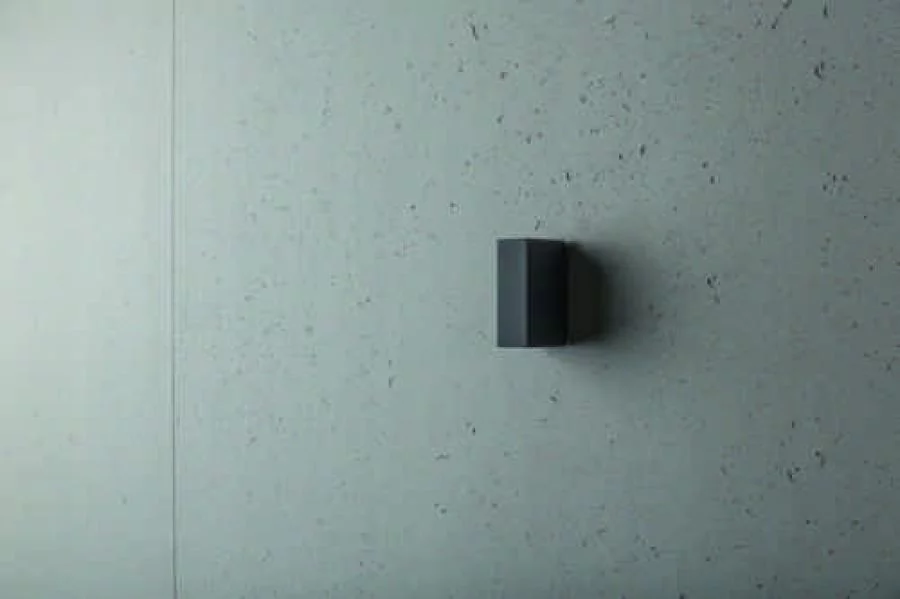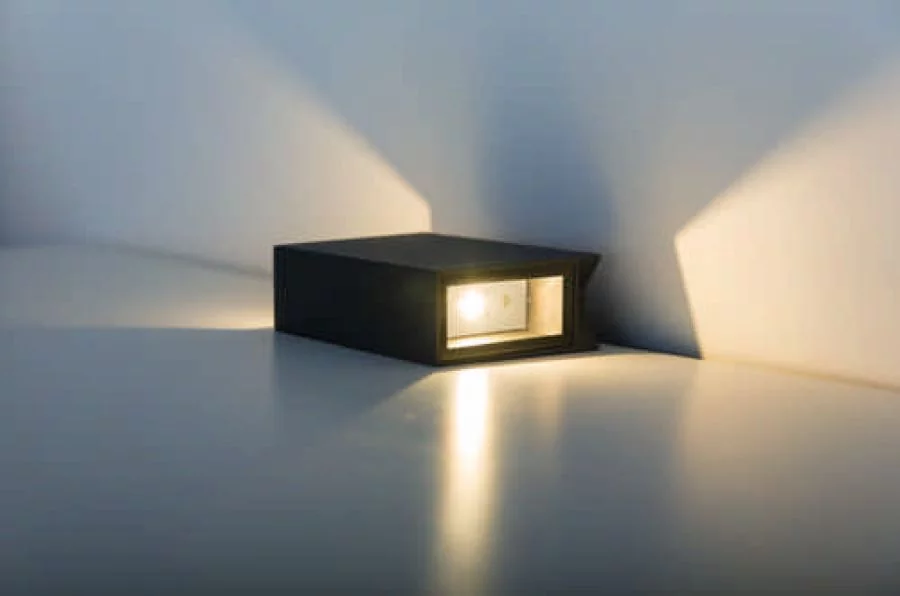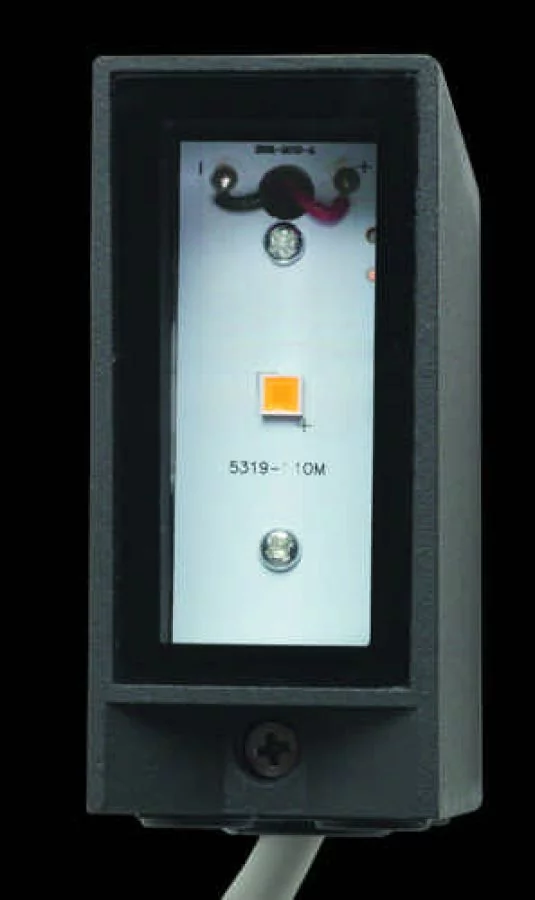 Square LED outdoor wall lamp Barra anthracite IP54
House outdoor lighting Barra up/down
The light distribution of the LED outdoor luminaire is directed upwards and downwards, and with warm white light (3000K) it shines a beautiful light accent on any wall. Two glass diffusers on both sides, placed above and below in front of the light outlets, provide a soft light glow. The body of the lamp is made of aluminum and is protected against dust and splashing water.

The outdoor wall lamp is available in the housing color anthracite.

Outdoor wall lamp is suitable for: Wet rooms, bathrooms, indoor & outdoor areas, terrace, house (entrance).

Features:
- Up- / Downlight
- Power: 8 watts
- Light output: 320 lumen
- Light color: 3000 Kelvin, warm white
- 2 warm white CREE LED
- integrated LED ballast
- incl. mounting material
- for indoor and outdoor use IP54
Type: Wall lamp
Material: made of die-cast aluminum, glass
Housing color: anthracite
Light source: LED Cree 2 x 4W 230V (incl. control gear)
The control gear is included in the delivery.
Dimmable: no
Light output in lumen: 320lm
Color rendering: CRI>80
Lifetime: 30.000h
Number of switching cycles: 15.000
Protection class: I
Light color: warm white 3000K
Light emission: upward and downward
Beam angle: 50°
Protection class: IP54 (indoor and outdoor), make sure it is roofed!
Dust and splash water protected
Protection class: 1
WxDxH: 40x90x125mm
Energy efficiency class: F
The light source is not replaceable.