Sale: 12% off Maxlight lamps | Code: ML22823 |
*
Conditions ⇒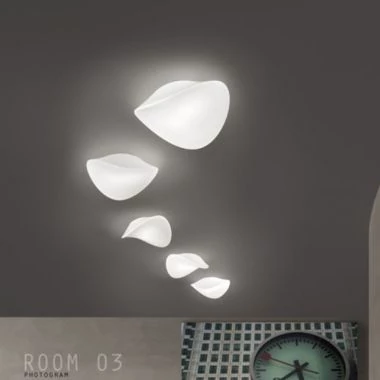 Fancy ceiling lights for your living room
Ceiling lights can mainly be used in bathrooms, corridors, kitchens, bedrooms or living rooms. A diffuse illumination of the room is particularly desired in these living areas.Modern ceiling luminaires are available in a wide variety of shapes, such as flat, square, rectangular or round. If they are to provide a high light output, a dimmer is recommended, with which the brightness of the light can be regulated. Diffuse or indirect ceiling luminaires guarantee glare-free light, thus protecting the eye. When selecting the luminaire, size and light output should be taken into consideration, because: However attractive the appearance, the luminaire cannot fulfil its functional purpose if it is too small for the size of the room or if it does not have sufficient power to illuminate the room as desired.
Where should the ceiling lights be mounted?
► In the
bathroom
, high-intensity luminaires are in demand, such as round or square ceiling luminaires with LED technology and opal glass. It is best to ensure that the luminaires can meet the IP44 protection class and are splash-proof.
► In the
bedroom and living room
, on the other hand, lamps with uniform and gentle ambient lighting such as
sailcloth luminaires
are very popular.
► In the kitchen, at least two different types of lighting should be installed:
1) A ceiling lamp for general lighting. This distributes the light evenly throughout the room. Alternatively, several surface-mounted or recessed spots that can be individually adjusted.
2) Light profiles under the upper cupboards or surface-mounted spotlights for shadow- and glare-free lighting of the work surfaces.
► Several small ceiling cubes or a rail system can be used in the corridor. This rail system with swivelling spotlights ensures optimum illumination of the various corridor areas such as wardrobe, wardrobe mirror and entrance area.
Some ceiling lights have a motion detector. These models are ideal wherever light is needed without having to look for a switch, such as in corridors, staircases or staircases.
Of course, ceiling lamps can also be used primarily as a decorative element with which the effect and appearance of a room can be enhanced.