Sale: 12% off Maxlight lamps | Code: ML22823 |
*
Conditions ⇒
Floor lights: a decorative element
Floor lamps are not absolutely necessary for the lighting concept in your own home, but they are a useful addition. Finally, free-standing luminaires can be used to create special islands of light in each area of the home to emphasise the ambience and atmosphere of the individual rooms.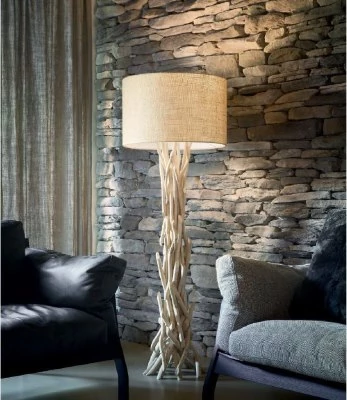 Floor luminaires find the right place everywhere
Due to their size, modern floor lamps are clearly perceptible objects in a room. Therefore, the selection of a certain floor lamp should be carefully considered and adjusted to the respective purpose and appearance. They can represent an exclusive design object by their appearance, which is much more than a purely functional object. However, a floor light should also have a certain usefulness, for example as a light source for reading.
Especially practical are floor luminaires whose articulated arms can be adjusted. It is equally useful and helpful if the luminaire head can be adjusted, especially when floor lamps are used at the workplace or for reading.
Floor lamps are frugal lighting objects because they do not require a fixed place on a piece of furniture, but only a power socket nearby.
Due to high-quality materials such as opal glass, polished metal or a gold leaf finish, a designer floor lamp becomes a real highlight of the entire interior design in the office or living room in daylight and darkness.