Sale: 12% off Maxlight lamps | Code: ML22823 |
*
Conditions ⇒
Modern stair lighting - light for the stairs
While they provide good lighting in the bathroom and kitchen, recessed lamps on staircases, in the corridor or bedroom can be used optimally as accent lighting, which creating a very special atmosphere.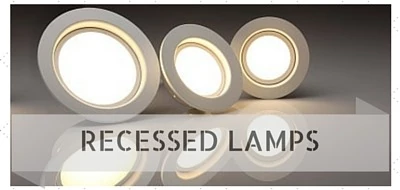 Depending on the desired field of application, recessed spotlights are available with all common light sources. Due to the good light quality, halogen lamps or LED lamps are mainly used in living areas. It is advisable to determine the arrangement of luminaires early enough in the planning stage to ensure that the necessary supply lines are laid in good time and that the pouring pots in concrete ceilings are taken into account.
This makes the installation very simple
The simplest way to install recessed luminaires is in suspended ceilings in the interior, which are clad with plasterboard. However, the installation depth must also be taken into considered. The rule of thumb here is: the recessed lamp should have five centimetres of air at the sides and above. If the ceilings have an insulating layer, lamp housings with heat protection are the better choice.If halogen lamps are installed, the manufacturer's safety instructions must be observed for reasons of fire protection, because halogen lamps have a transformer that can heat up considerably.