Sail cloth cleaning & ironing instructions
How to wash a light sail - sail cloth
Veroca and SL sailcloths are not sensitive, but there are a few points to be considered:
- washable with detergent in the washing machine at 30°C - 40°C
- do not spray sailcloth with ironing spray
- iron only when damp and with a lot of steam
- do not iron too hot, only at medium temperature - fabric is flame-retardant and shrinks if the temperature is too high
- do not bleach
Sailcloth material
The sail cloth is made of a permanently flame-resistant material and even stains are no problem. Permanently flame-retardant fabrics are made from a chemically modified yarn where the flame retardant is already contained in the fibre. The fabric can be washed without losing its properties. In public areas, permanently flame-retardant fabrics are obligatory and must comply with the standard DIN 4120 B1.
Sail cloth colours
Sail cloth from model
SL
: beige & white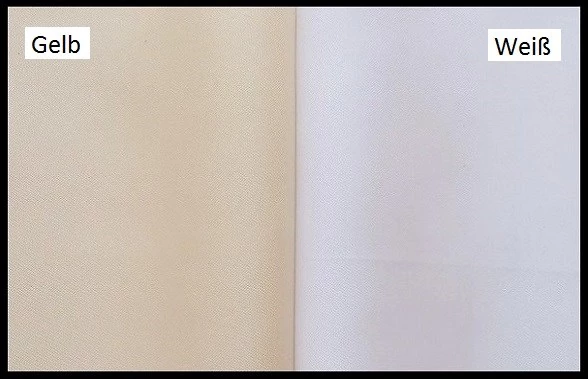 Sailcloth from model
Veroca
: yellow &white
Further to: