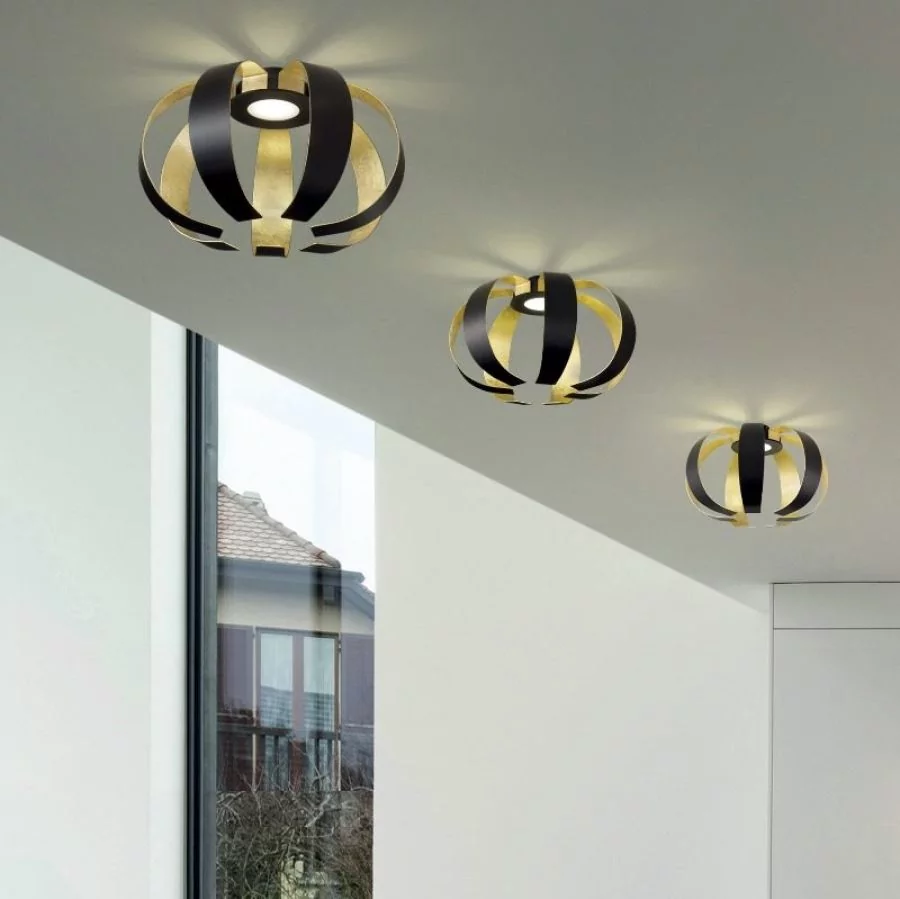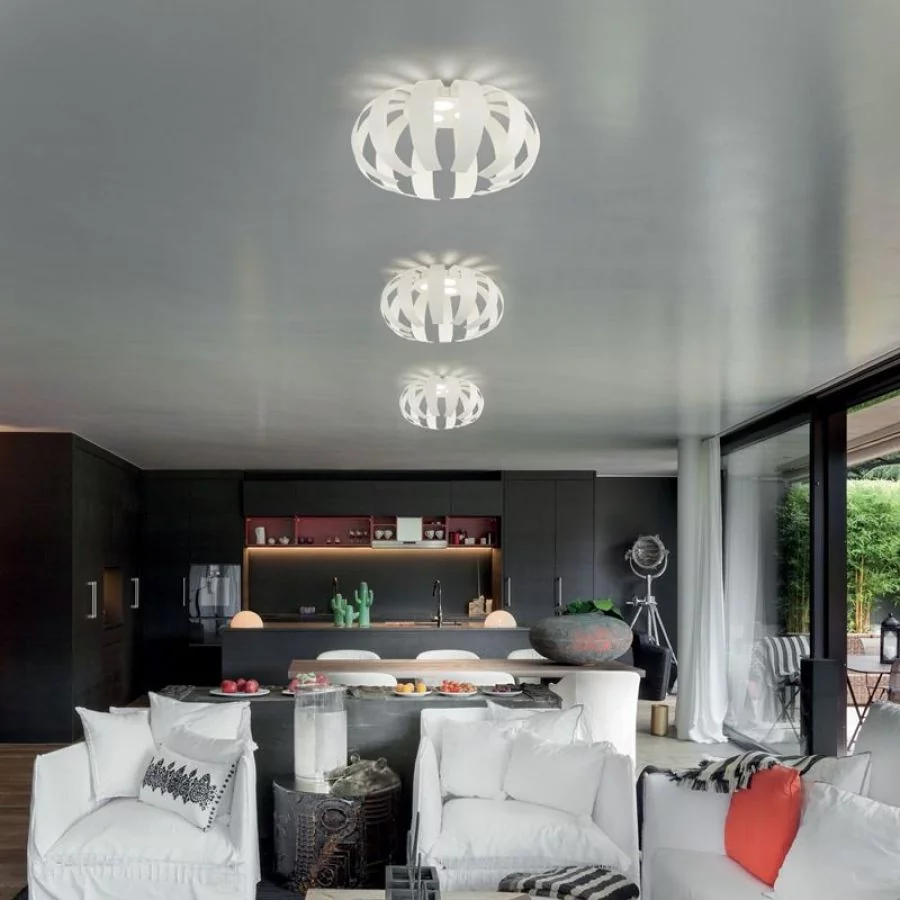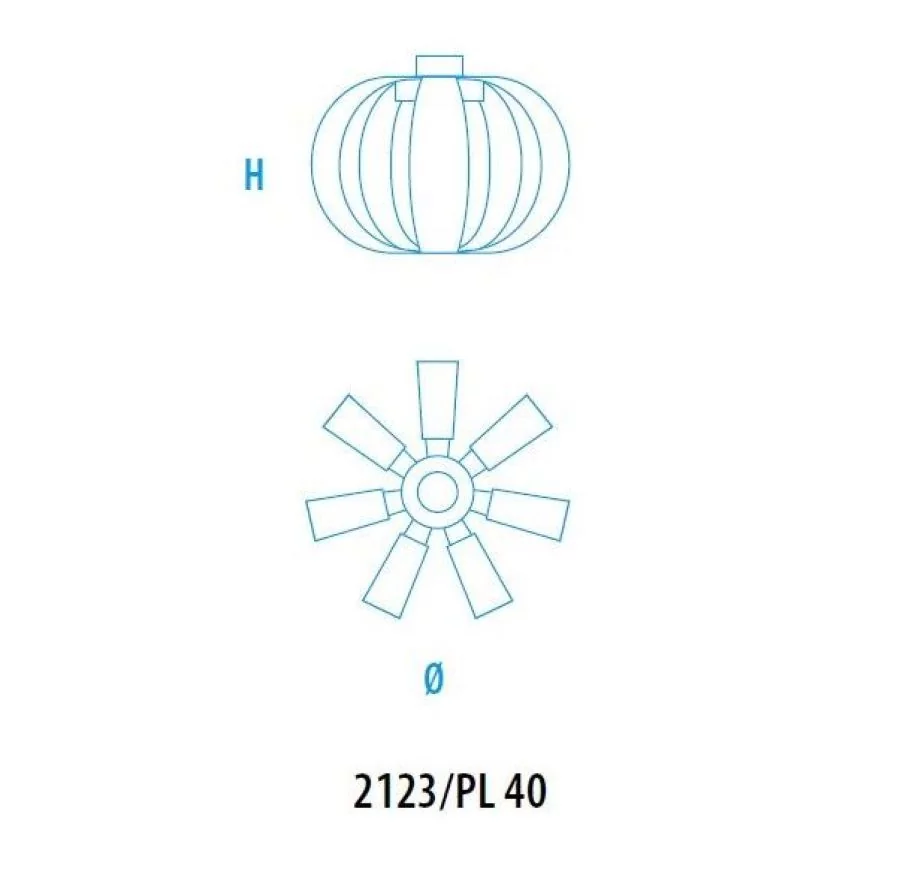 Braga LED ceiling lamp Geo PL40
Braga LED ceiling light Geo Ø40cm - modern quality and Italian design
The "smallest" in the Geo LED ceiling light series is convincing not only by modern optics, but also by genuine manufactory quality. 15W LED lamp ensure a warm white light and are perfectly protected by an opal white cover. Energy efficiency creates a beautiful light and shadow play. The light is perfectly scattered and the room and its interior are placed in the right light. The resulting shadows on the ceiling reminiscent of a sun. Due to the possibility of dimming, further illumination variants can be implemented. The floral design of this Braga ceiling luminaire is both comfortable and modern at the same time. White, black, white/silver leaf, white/gold leaf, black/silver leaf – various colors allow a flexible application of the Geo ceiling light in almost all areas. 

A modern and unique ceiling light which can be found in every hall, living room, kitchen, bedroom practice or hotel.

Geo features:
- dimmable
- available in 3 sizes Ø: 40cm, Ø: 50cm, Ø: 60cm
- Colors: white/white, white/leaf-gold, white/leaf-silver, black/black, black/leaf-silver, black/leaf gold

Geo series:
- ceiling light
- pendant light

LED light colours:
- 2700K super warm white (more yellowness)
- 3000K warm white (standard)
- 4000K neutral white ( cool white, no yellow)
If the LED light colour 2700K super warm white or 4000K neutral white is desired, please specify when ordering.

If a different colour is desired, please send us an inquiry. 
All BRAGA colours

Further lamps of BRAGA
Manufacturer: Braga Illuminazione
Country of origin: Italy
Material: metal, methylacrylate
Colors: white/white, white/leaf-gold, white/leaf-silver, black/black, black/leaf-silver, black/leaf gold

Light source: 15W LED 230V
Luminous flux: 1100lm (corresponds 100W bulb)
Light color: 3000 Kelvin (warm white)
Optionally available also in 2700K (super warm white) and 4000K (neutral white). Please indicate when ordering!
Color rendering index CRI: 80
Ø operating life time: 40,000 h
Dimmable via: leading edge phase control dimmer (f.e. Bush & Jäger 6523U)
(informations about dimmers)
Protection: IP20 (luminaire for interiors)
Protection class: 1
Dimensions: ØxH: 400x250mm
Energy class: A++ to A
LED lamp is non-changeable.
This product is compatible with (for example):