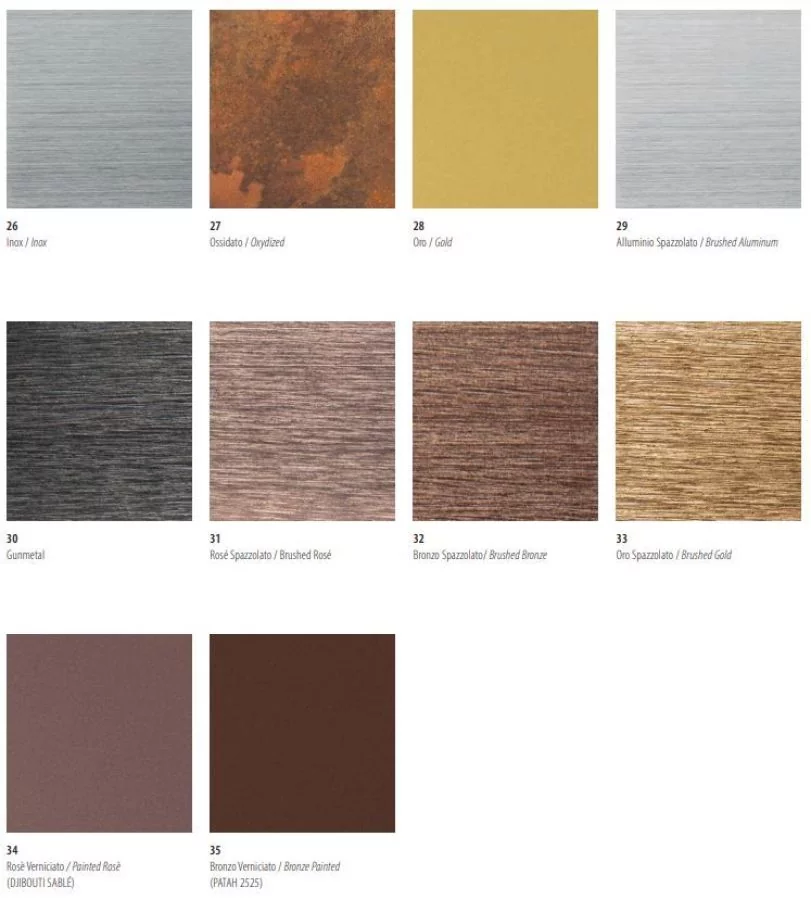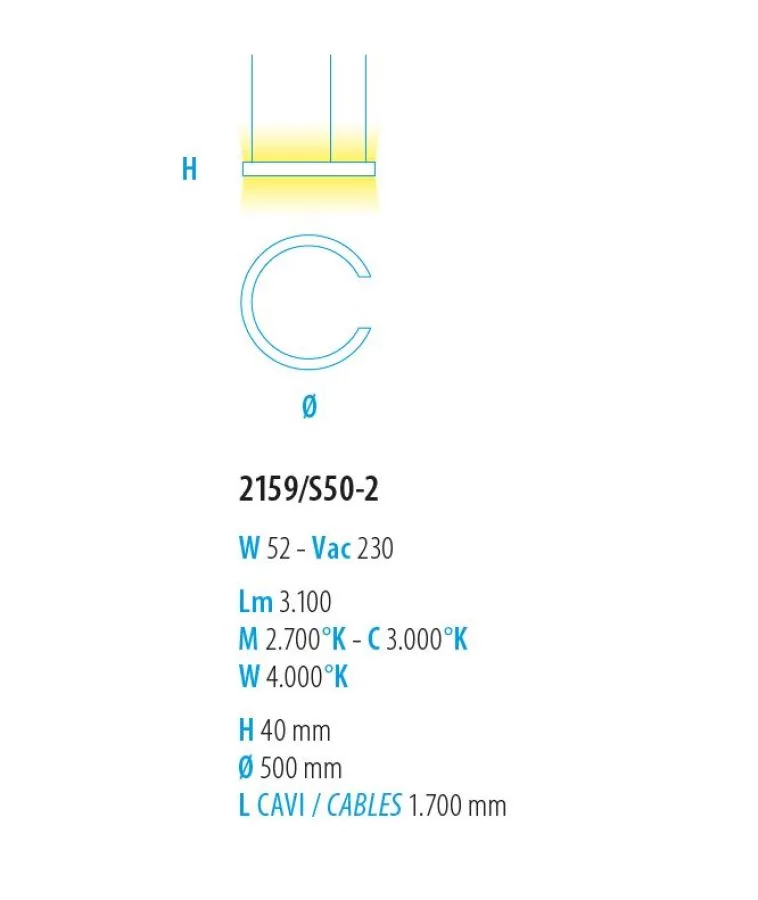 Braga LED pendant lamp Hug up/down 50cm
Modern ring pendant lamp Hug: diameter 50cm
The LED pendant lamp Hug from the Italian manufacturer Fratelli Braga provides a particularly harmonious lighting. The design is rather simple and plain, still this lamp is anything but boring. Its cut-off circular shape is reminiscent of a "C". The very simple light body made of aluminum, fits perfectly into any modern room and convinces with excellent lighting.

The lamp is attached to thin steel cables (decentralized) with a suspension height of 1.7m , which are individually fixed to the ceiling with small ceiling fixtures. The frame height is 40mm, moreover it is available in 7 different diameters: 40,50,60,75,90,120,150 cm. All ring lights can be combined with each other and can be operated together with 1 control gear (in the ceiling canopy). Example: 3 rings and 1 canopy on the ceiling

It is operated with fixed 52 watt LED. The light is emitted directly downwards and indirectly upwards.

The luminaire is switched on/off or dimmed via the control gear in the ceiling canopy. Please order canopy separately!
Dimming options: Phase dimmer, switchDIM/button, DALI, 1-10V, ZigBee, CASAMBI.

A modern and elegant ring light that will find its place in your office, conference room, living room, kitchen (tables, bars) or in a dining room at the dining table.

Hug series:
- direct: downward shining
- direct/indirect: downward + upward shining (up/down)
- 7 diameters available: 40/50/60/75/90/120/150 cm

Hug colors:
- Powder coated in white, black, gray, dove gray, gold, rose, bronze.
- Mixed colors: iron gray, rust
- Gold leaf, copper leaf or silver leaf
- Brushed metal colors in anthracite brushed (gunmetal), rosé brushed, bronze/brown brushed, gold brushed
- 2-tone: outside color (white, black, dark brown, iron gray, etc.) inside: gold-, copper- or silver leaf.

LED light color:
- 3000K warm white
- 2700K super warm white (with more yellow part)
- 4000K neutral white (no yellow part)

Important: The hanging lamp needs a ceiling canopy (not included), which has to be ordered as centralized or decentralized version as accessory. The control gear of the lamp is integrated in the ceiling canopy. Please order separately!

» More Braga lamps
All luminaires from Fratelli Braga can be ordered in our online store! If you do not find the desired article in our assortment, please send us an inquiry
Manufacturer: Braga Illuminazione
Country of origin: Italy
Material: metal
Diffuser material: silicone
Light source: 52W LED 230V
Luminous flux: 3100 lumen (equivalent to approx. 2x60W bulb downwards, 2x60W bulb upwards)
Light emission: downward and upward
LED light color: 3000K warm white, 2700K super warm white (yellowish light tone), 4000K neutral white (no yellow part)
CRI: 80
LED replaceable: no, permanently installed
Scope of delivery: incl. LED illuminant and cables, without control gear and canopy
Dimmable: yes, by means of dimmable control gear (separate order)
Control gear: if you order only 1 pendant, you need the control gear 2129/R1-60 (on/off or dimmable)
If you need 2 or 3 lights, please add up the power of each light (watts). Control gear for Hug is available with 30W,60W,100W,150W,200W
Protection class: IP20 ( luminaire for indoor use)
Protection class: 1
Height adjustable: No, cables can be cut short
Dimensions:
H: max. 1700mm (If you need longer cables, please send us a message)
Lampshade: Ø: 500mm, H: 40mm
Energy class: A++ to A
The illuminant is not replaceable.
This product is compatible with (for example):