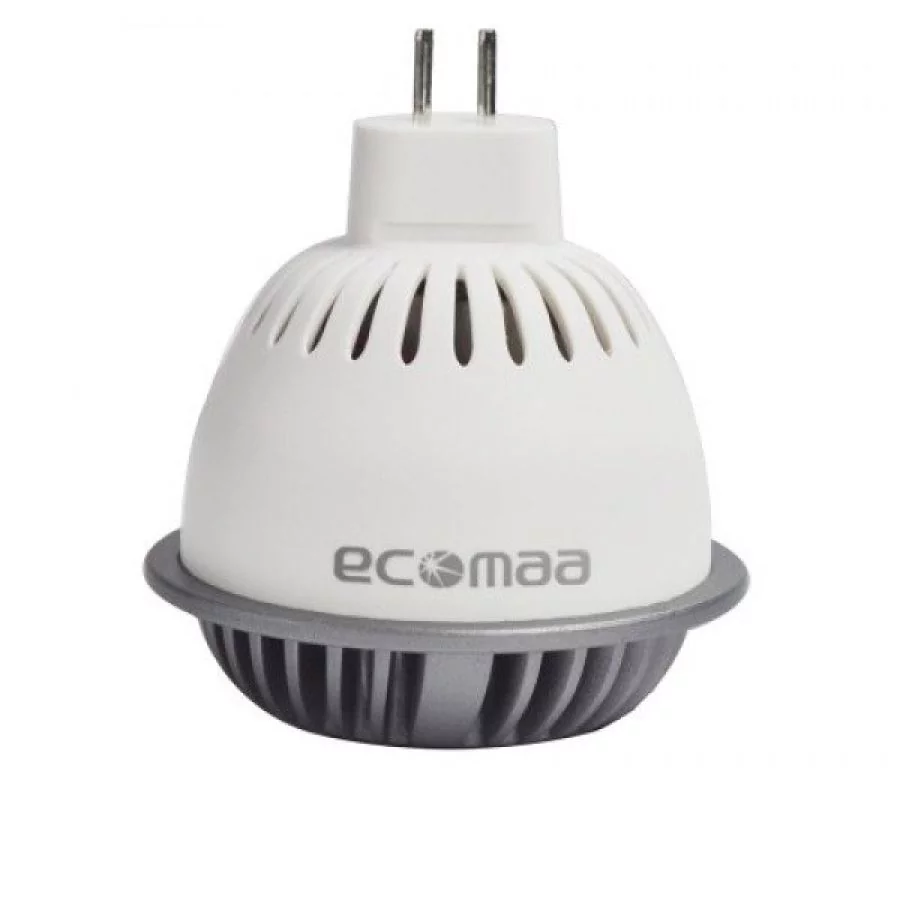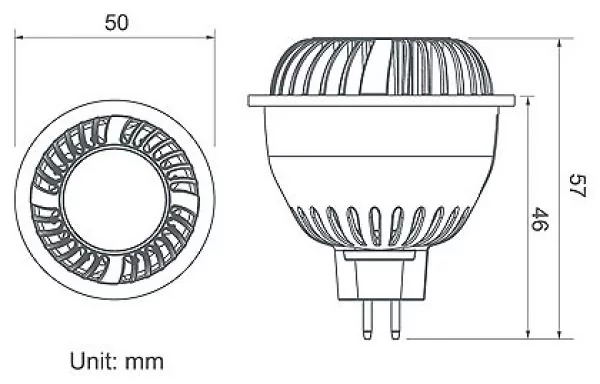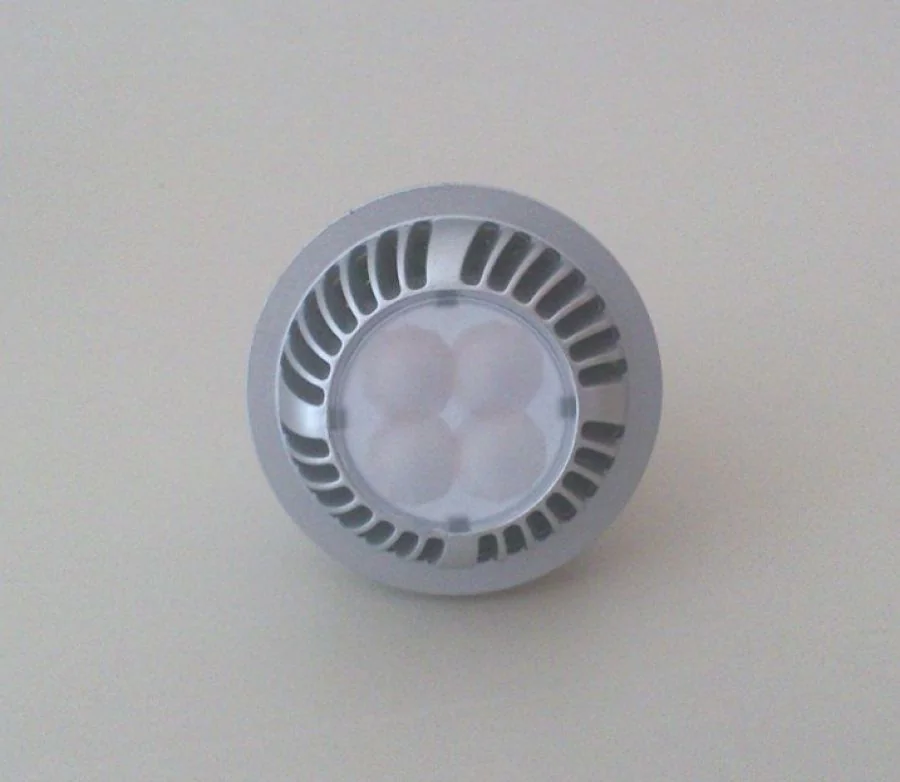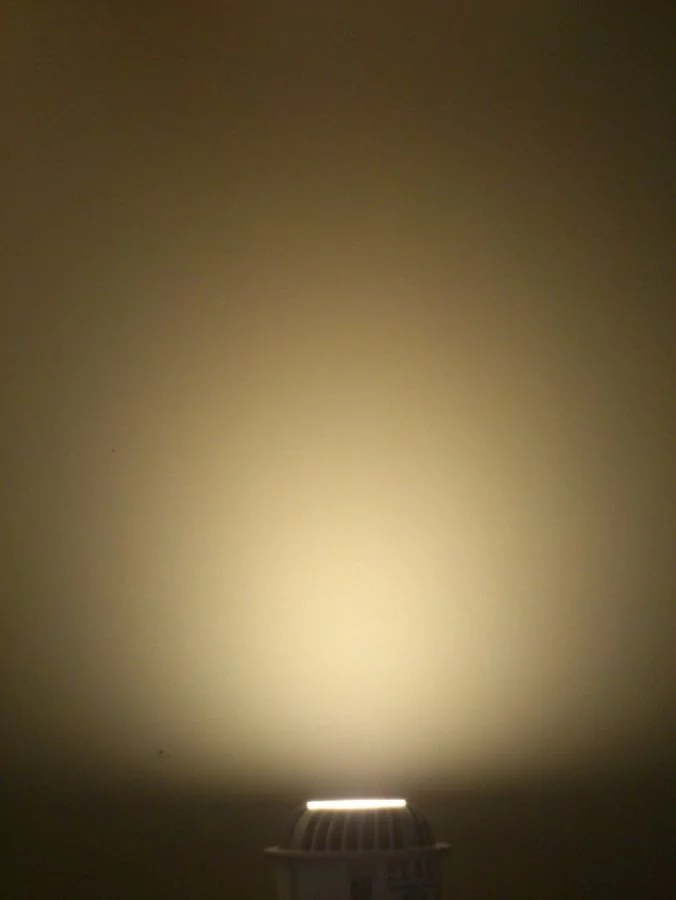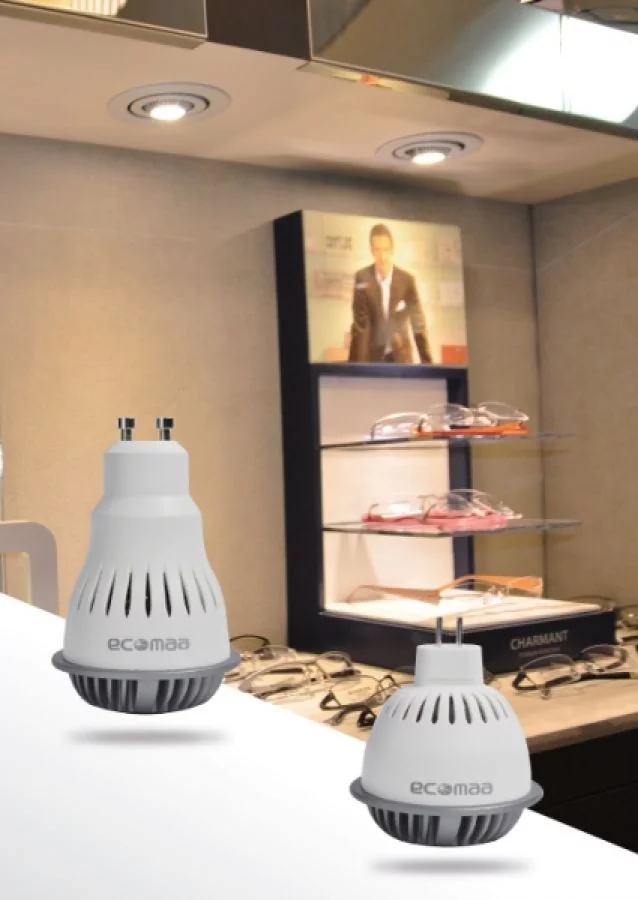 Ecomaa MR16 Nichia LED lamp 6W warm white
MR16 mini fan cooled LED lighting by Ecomaa
LEDs with an active fan cooling for improved performance and durability.
Areas of application:
Complex noise, heat and dust in the laboratory tests for extremely reliable light source for daily continuous use in shops, warehouses and manufacturing plants.These products are primarily designed for commercial use. It can be used under difficult conditions, such as in areas where no natural air convection is present (f.e. enclosed luminaires showcase = overheating). 
- Brightness similar to a 35W halogen lamp 
- Up to 80% energy & carbon emission savings compared with a halogen lamp 
- Lower temperature of technology development through activeAir ecomaa 
- Apply high efficiency LED fan inside
- About 30000 hours lifetime
- Lead-free. Mercury-free. No UV light
- Eco-friendly, CO reduction
- With TUV, UL, CE, FCC, RoHS certification
- Equipped with flame-retardant plastics class UL94V0
- With ergonomic feel, easy to install
Socket: GU5,3 / MR16
LED type: Nichia
Power: 6W
Replacement: 35W halogen spot
Luminous flux: 225lm
Color temp.: 2800K warm white
Input voltage: 12VAC/DC
View angel: 60°
CRI: RA 70
Protection: IP20 indoor
Life time: 30.000h
Opertation temperature: -20°C to 40°C
Cooling: active - through quiet fan: Lamp is cooled by built-in fan
Dimensions: ø:50mm H:57mm
Made in Taiwan. Durability, 2 years warranty